August 12, 2021
Getting Ready to Come Back to School!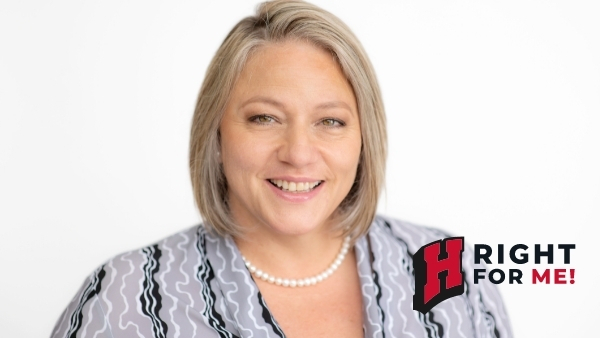 From the desk of Superintendent Shanie J. Keelean
If you're anything like me, this summer seems to have gone by faster than most. Since becoming the Superintendent of HPS six weeks ago, I have had the chance to meet administrators, teachers, parents, community partners, and students. It has been an amazing start. I look forward to meeting many more of you as we start school on Tuesday, August 24.
More often than not, back-to-school conversations this summer have circled back to what kind of COVID protocols will be in place in our classrooms and buildings in the coming year. You are probably wondering the same thing right now.
I have been in close contact with public health officials in Ottawa and Allegan Counties to get the latest statistics about the impact COVID is having locally, and their recommendations for the 2021-2022 school year. I've also been reviewing the Michigan Department of Public Health recommendations for schools. And of course, I am particularly interested in the comments I hear from HPS families, staff, and students.
We continue to work on our COVID protocols for the 2021-22 school year. I expect to send you another email within the week detailing those plans. Thank you for your patience and understanding as we work toward providing safe and reliable learning environments for our students and staff.
Until then, here are a few things to keep in mind:
If you haven't already, PLEASE complete an online registration for your student(s) for the coming school year. This information you provide will allow us to contact you about your student, update health information, add money to lunch accounts, pay fees, request bussing, and build class lists for the year. It only takes a few minutes to complete!
Registration Days will be held at the High School and Middle School
August 11, 8am-3pm
August 17, 10am-5pm
August 19, 5-7pm (HMS ONLY, for incoming 6th-grade and new students)
August 20, 9am-3pm
Please visit your school's web page (High School and Middle School) for more information.
Open House events will be held at each of our buildings on Monday, August 23, 4-6pm. This is a great chance for you and your student to meet teachers and see classrooms before the first day of school. Plus, this year we will host COVID Vaccinations clinics with the OCDPH at each building during Open House.
We will be returning to our pre-COVID schedules this year:
Holland Heights, West, Jefferson & HLA
FULL DAY: 8:30am-3:36pm
HALF DAY: 8:30am - 11:35am
Holland Middle School
FULL DAY: 7:30am-2:42pm
HALF DAY: 7:30am - 10:35am
Holland High School
FULL DAY: 7:45am-2:55pm
HALF DAY: 7:45am - 10:50am
We are also very excited for you to meet two new principals! Lanada Avinger will lead the students and staff at Jefferson Elementary, and Chad Tolson will lead students and staff at West. Watch our website for videos and listen to the HPS Podcast in the coming week as we introduce you to Mrs. Avinger and Mr. Tolson. Both will be at their building's Open House and other events before the start of school.
Every Student! Every Day!
Shanie J. Keelean
Superintendent, Holland Public Schools