July 30, 2021
HMS Greenhouse Harvest | Summer Hours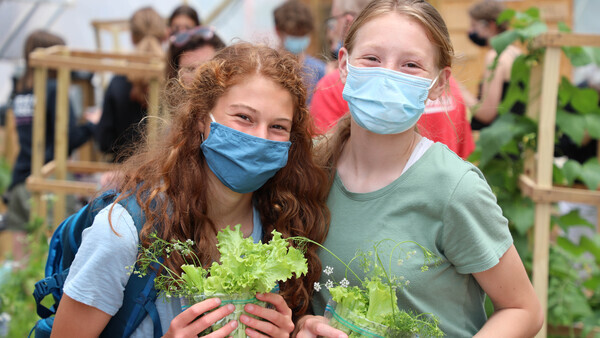 Free Veggies from the HMS Greenhouse.
The Greenhouse will be open to the public Mondays 6-7pm.
Free fruits and vegetables are available to anybody who stops by. The crops available for this week include zucchini, tomatoes, dill, parsley, lettuce, red raspberries, green beans, jalapeno peppers, 'cherry bomb' peppers, and a few fresh strawberries (to taste test!). Stop out, take a tour, and walk away with a bag of some fresh food! We hope you can join us!
Come and get a tour of the HMS Greenhouse and pick some fresh veggies to take home.