West PreK-5th Grade Elementary
Mission Statement: West is committed to providing an education of excellence that meets each student's interests, abilities, and needs within a common curricular framework. We believe all students can learn to communicate effectively, to think critically and creatively, and to solve problems cooperatively. Students will apply academic and social skills to become responsible lifelong learners and to appreciate uniqueness in self and others.
HPS Fall Open Houses- August 20, 2018
Open Houses
4:30-6:30 Heights, Jefferson, West, HLA
5:00-7:00 Holland Middle
6:00-8:00 Holland High
Thursday, August 23, 2018- First Student Day of School
School bus routes for the 2018-2019 are in the final stages of preparation. Families who qualify for transportation services will be mailed their specific information beginning on August 13, 2018. In addition, representatives from our transportation department will be available at District Open Houses on August 20, 2018.
HPS is pleased that our partnership with Life Services Systems of Holland continues into the upcoming school year. A volunteer provided Books/Breakfast/Busses Program will begin at each elementary school at 7:30am. ​Students must arrive at 7:30am as the door will not be open throughout the morning. Parents who elect participation in this program ​will be asked to sign a contract agreement​ that this is a partnership program with HPS and an understanding of behavior expectations. As this is a volunteer service, students who are unable to meet the guidelines established for participation may be asked to leave the program and forfeit their opportunity for continued participation. Breakfast will not be served until 8:10am when the doors officially open for the start of school. During this program, students participating will remain supervised inside the school building and are not allowed to be on the playground without adult supervision. Supervision on the playground begins at 8:10am. To learn more about this program, ​please contact the Life Services System Coordinator Lisa Lindemulder. ​Parents must sign up in advance for this program. Parents may do so by contacting Mrs. Lindemulder or at the West Open House on August 20.
*Link to the 2018/19 School Year Calendar
*Link to the Current Restructuring Updates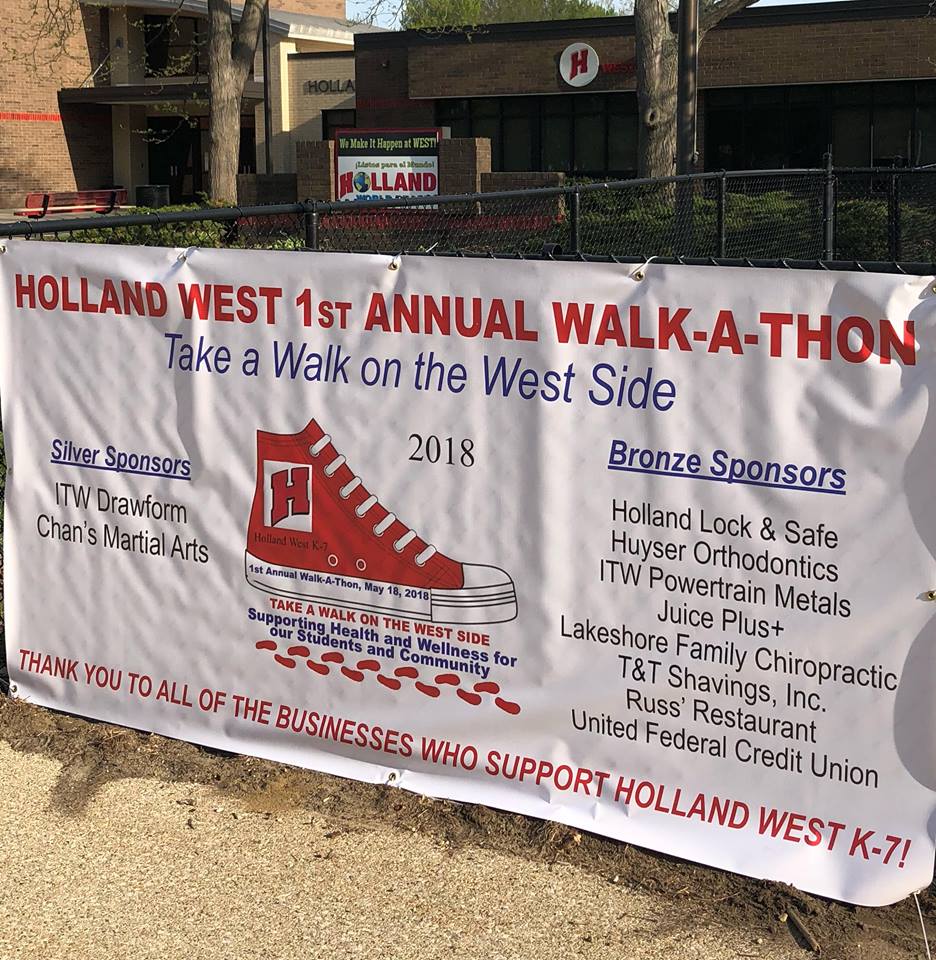 Thank you to our Community Sponsers for Making the 1st Annual West Walk-A-Thon a success! Thank you to our PTO for all of the hard work that was put in and a special thank you to co-chairs Missy Klinge and Kim House! West students were able to raise over $6000 for the PTO!
West Calendar
August 20
Open House
4:30 PM
Open House
Aug 20
4:30 PM to 6:30 PM
West Calendar
Come to West to meet your students teacher and tour the school!
School Times
8:40 - 3:42
Half Day
8:40 - 11:40