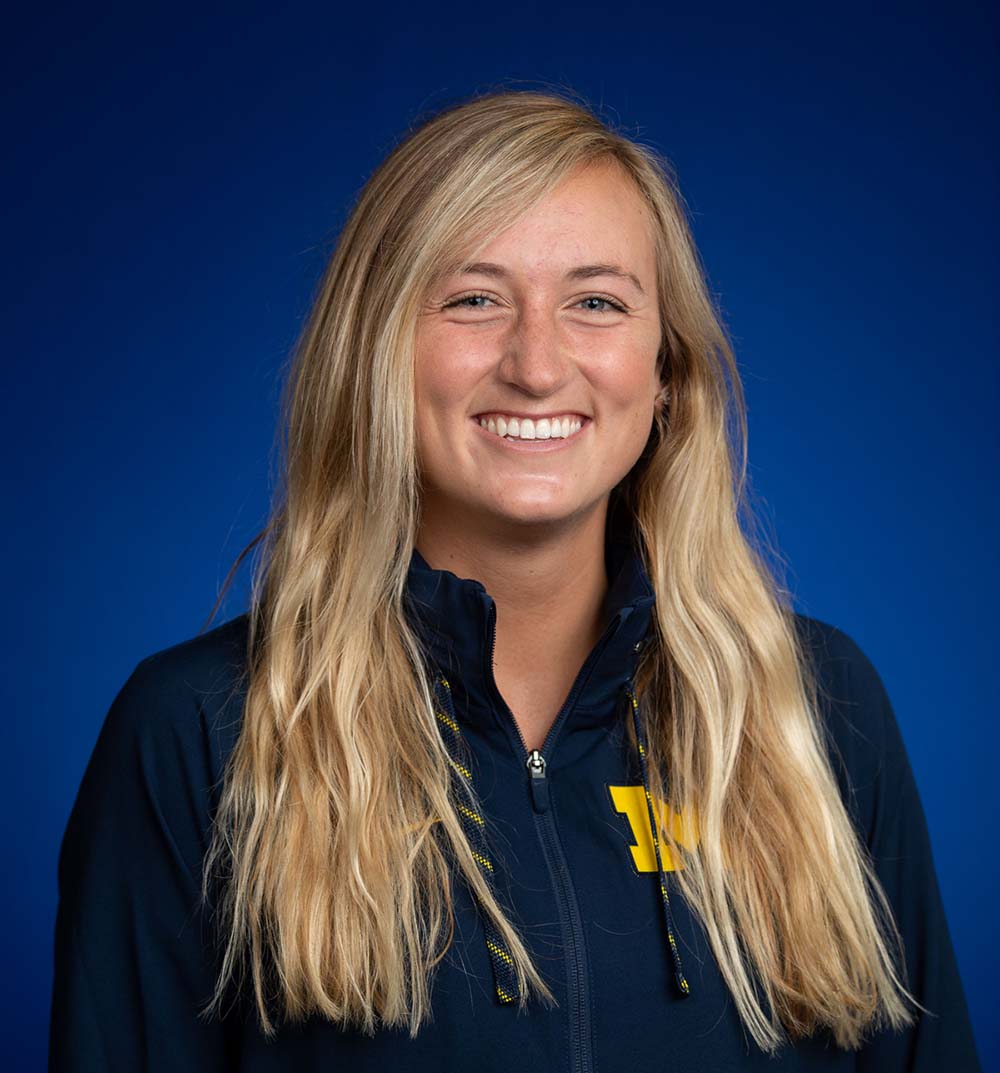 "Holland Public Schools was great real-world prep for me. Just being at such a diverse district is something that I really appreciate and now that I've gone through college, I'm realizing that not a lot of other students have had that."
Taylor Garcia
Holland High Class of 2015
Holland Public was 'great real-world prep for me'
Taylor Garcia was part of three consecutive Holland team state titles and 17 state championships — the most of any athlete in any sport in the history of the state of Michigan. She began swimming competitively at age 10 and qualified for the U.S. Olympic Swimming Trials four years later. She is a 14-time All-American. At the University of Michigan, Taylor helped the Wolverines win the Big Ten Championship and finish third in the NCAA championships her senior year.
My swimming accomplishments bring a smile to my face, but at the end of the day, I am just so thankful for the people I have come across. I hope people would remember me for the content of my character, how I carried myself and how I treated others. That is what is most important.
Holland Public Schools was great real-world prep for me. Just being at such a diverse district is something that I really appreciate. Now that I've gone through college, I'm realizing that not a lot of other students have had that. I think Holland Public really prepared me in ways that a lot of other districts could not.
I'm very thankful that I got to go through school with my mom being a teacher in the district. She impacted so many students and that's something I really respect about her. Holland Public Schools felt like a big family because so many of the teachers were there for my whole school career.
After graduating from the University of Michigan, I think the biggest thing for me – especially if I end up pursuing medicine – is just being able to share the message that not everyone thinks the same way as you or comes from the same background as you. And so, it's important to be able to listen to their story and see where they're coming from. I think that I'll be able to use that and offer more support and understanding to the people I work with.