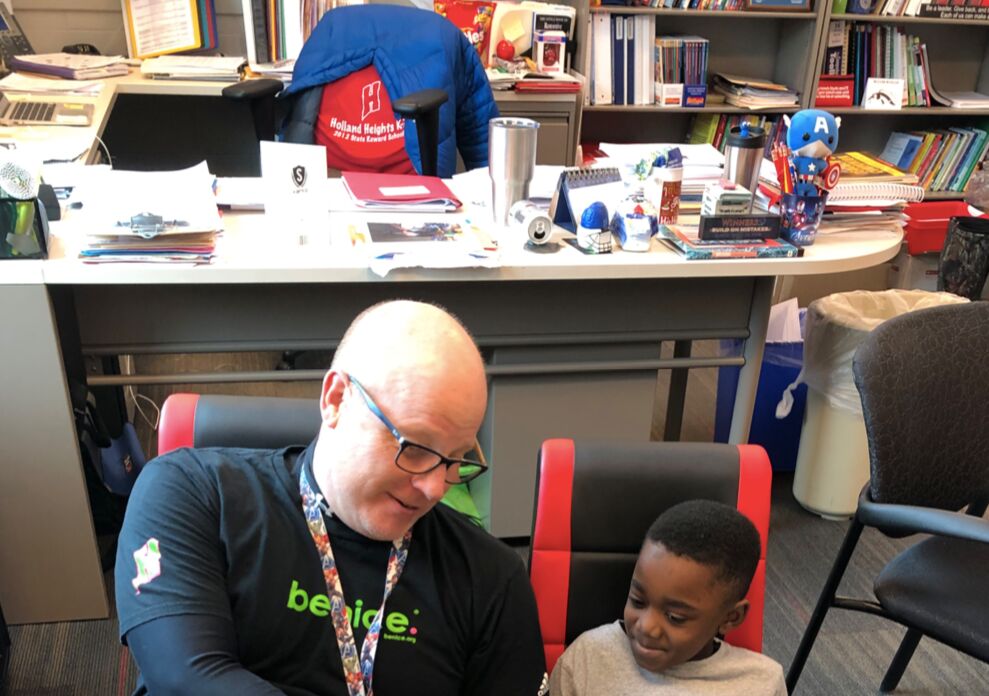 "I'm hoping to have an impact on kids. I tell them all the time: 'You can't tell anybody when you walk out of this door that we at this school didn't care about you. We try to help you be the best you can be.' "
Kevin Derr, Holland Heights Principal
I returned to Holland Public Schools to make a difference
My three children – Allison, Sutton and Emily – are the second generation in our family to attend Holland Public Schools. Going to a good size district gave me and my kids opportunities to do more extracurricular activities, from playing sports to trying the performing arts. We have some of the best teachers in the area. They really spend time taking an interest in our students, helping them reach their goals, whether that is going to college or joining the workforce.
My return to my alma mater as an educator began as a coach, then a teacher and now as an administrator. This is my 10th year as principal, and most of that time has been at our Holland Heights building. I live about a mile from the school, so I'm part of the community.
Every day, I greet kids at the door. I'm also outside at the end of the of the day, so parents can see me. I want to hear what's going on with students, so when things do get tough, we've got the relationship to work through those tough times. I'm hoping to have an impact on our kids. I tell them all the time: 'You can't tell anybody when you walk out of this door that we at this school didn't care about you. We try to help you be the best you can be.'
My office has a principal's library where kids can come grab a book and sit and read. They can bring their own book or pick one from the red shelf. It's one more way we get kids excited about reading. We are big on literacy here. I'm trying to help all the kids – the best I can – learn to be successful.