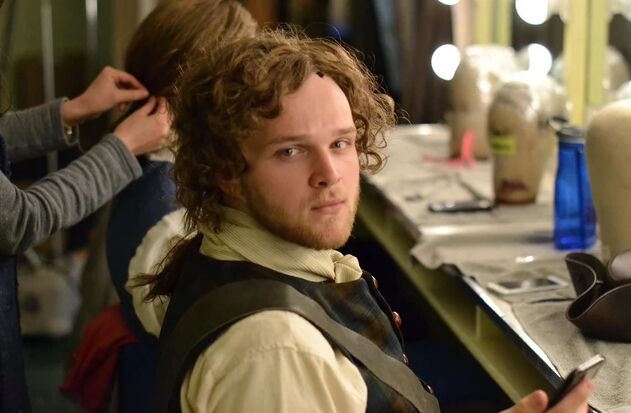 "It was a great education beyond the classroom. I was exposed to other cultures and ways of life. That experience was ultimately more educational for me than taking a math class, because we are living in a world with other people."
Jamie Colburn, Class of 2015
Holland Public gave me an education beyond the classroom
Jamie Colburn has performed on Broadway and with the New York Philharmonic. While a student at the University of Michigan's prestigious School of Music, Theatre & Dance, he launched Exit Left Theatre in Holland. The professional theater group has garnered praise for productions that have sparked conversations about uncomfortable issues from racism to mental health.
I believe being self-sufficient is what you need to succeed. I was prepared well for that at Holland Public Schools. Allowed to spread my wings, I had the freedom and the encouragement to do things on my own. My fifth-grade teacher was the biggest advocate of "do your own thing" and "start your own projects." She let me do a show of my own adaptation of a Junie B. Jones story and take class time for rehearsals.
I was always challenged at Holland Public. My first high school production was at age 10 when I had a solo. In 8th grade, I was taking 10th grade English and math classes. The faculty at Holland Public were very supportive of my growth and the students around me. They are masters of their subjects, but also personable and easy to talk to.
It was a great education beyond the classroom. I was exposed to other cultures and ways of life. That experience was ultimately more educational for me than taking a math class, because we are living in a world with other people. Being able to communicate and connect with other cultures and people from all walks of life is what's gonna get us through. I have Holland High friends who went on to Harvard and Columbia University. They're doing incredible things. To get into places like that, they don't want someone who just has good grades. They want students who were able to have different experiences.