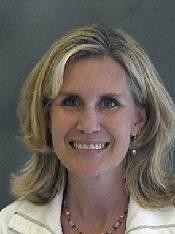 Hello! My name is Sue Hemmeke, and I serve students in 9th -12th grade whose last name begins with A-Gom. I love to work with students, helping them build upon their strengths and overcome their difficulties to realize their potential. My undergraduate degree from Hope College is in learning disabilities, and I have taught in both special and regular education classrooms. My master's degree in counseling psychology was completed at Western Michigan University.
I am privileged to work with a great counseling team at HHS. I job share with Bethany Nichols and am in the office all day on Monday, Tuesday, and Thursday. Our entire counseling team collaborates in all areas, but I am the contact person for:
Dual Enrollment for HHS Students
AP Testing (with Bethany)
9th Grade Parent and Student Meeting
Like many of you, I am a parent. I count it a huge blessing to be Mom to three daughters, who also attended Holland Public Schools, and the wife of my husband for 27 years. I have always had a passion for helping others develop their skills and character, from teaching swimming lessons as a teen to camp counseling as a college student and now teaching and counseling as an adult. I will be happy to assist you or your student in any way that I can.
Feel free to contact me by e-mail at shemmeke@hollandpublicschools.org or by phone at 494-2213.