1st, 3rd, and 5th grade Concert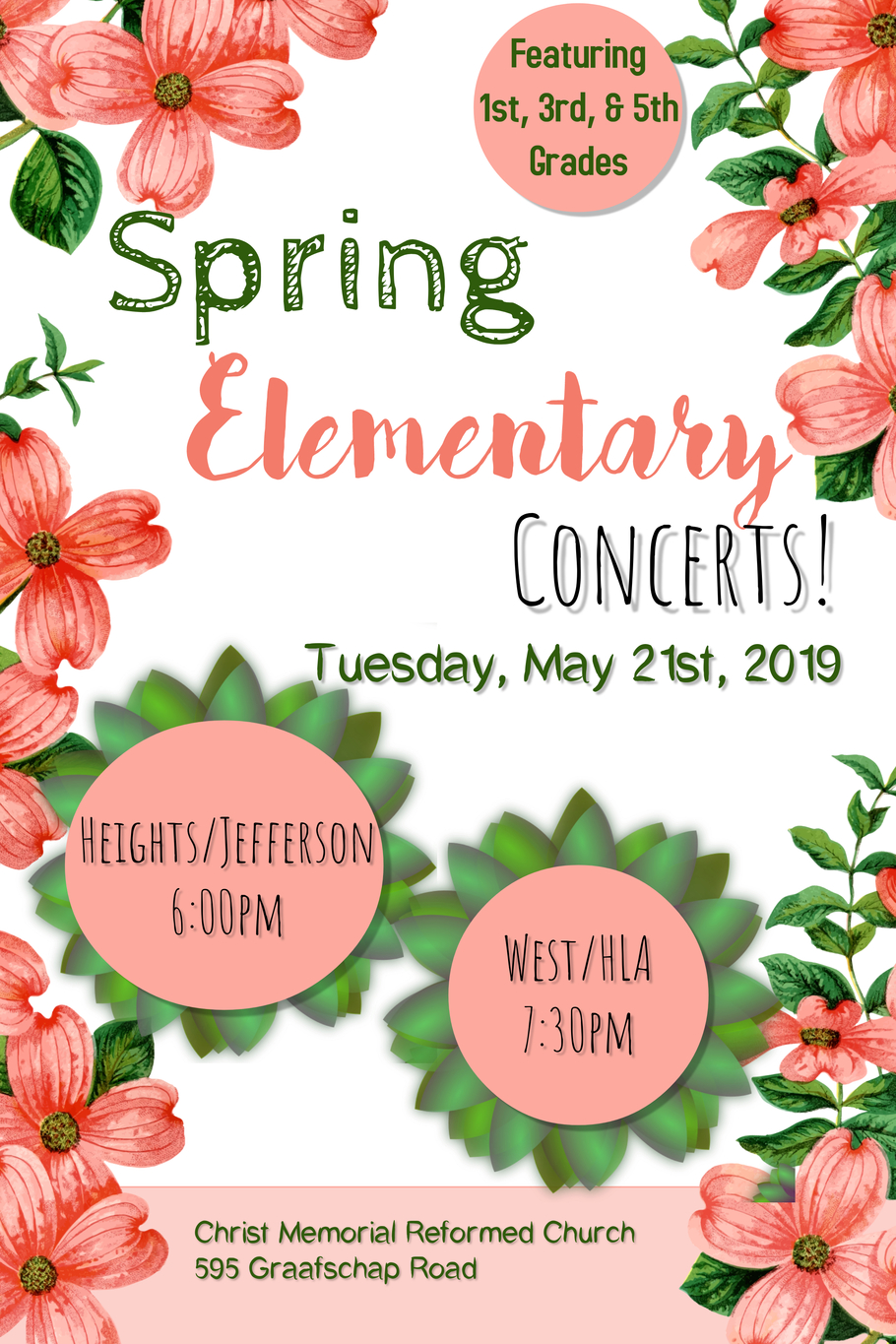 All 1st, 3rd, and 5th grade students from Heights, Jefferson, HLA, and West will present their Spring Elementary Concerts!
When: Tuesday, May 21st
Where: Christ Memorial Reformed Church (595 Graafschap Road).
Heights/Jefferson perform at 6:00pm.

West/HLA perform at 7:30pm.
Middle School Spring Band Concert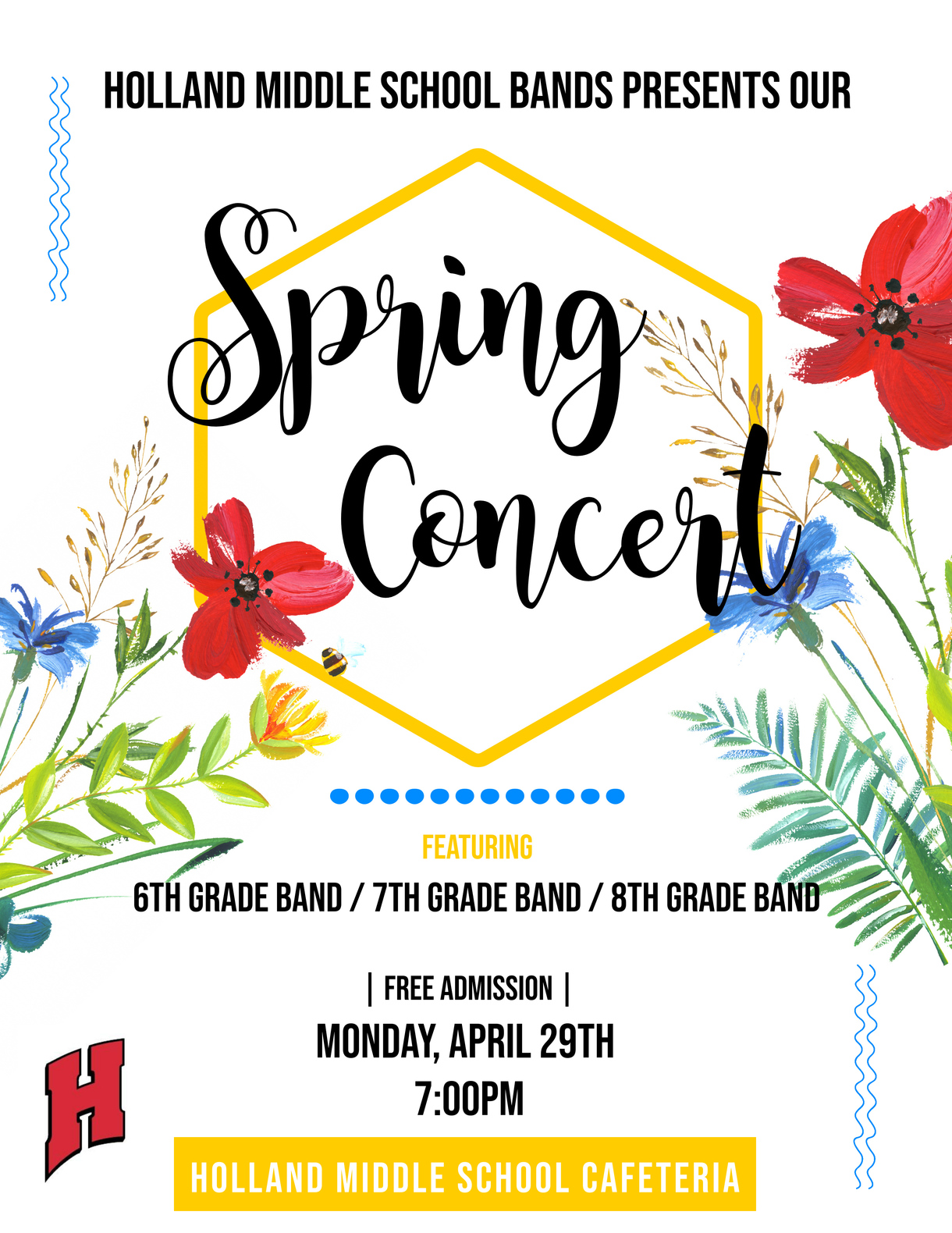 The Holland Middle School Bands will present their Spring Concert on Monday, April 29th at 7:00pm in the HMS cafeteria. This concert will feature members of the 6th, 7th, and 8th grade bands in a festive evening of music. We look forward to seeing you there!