Dec. 17 - Holiday Collage Concert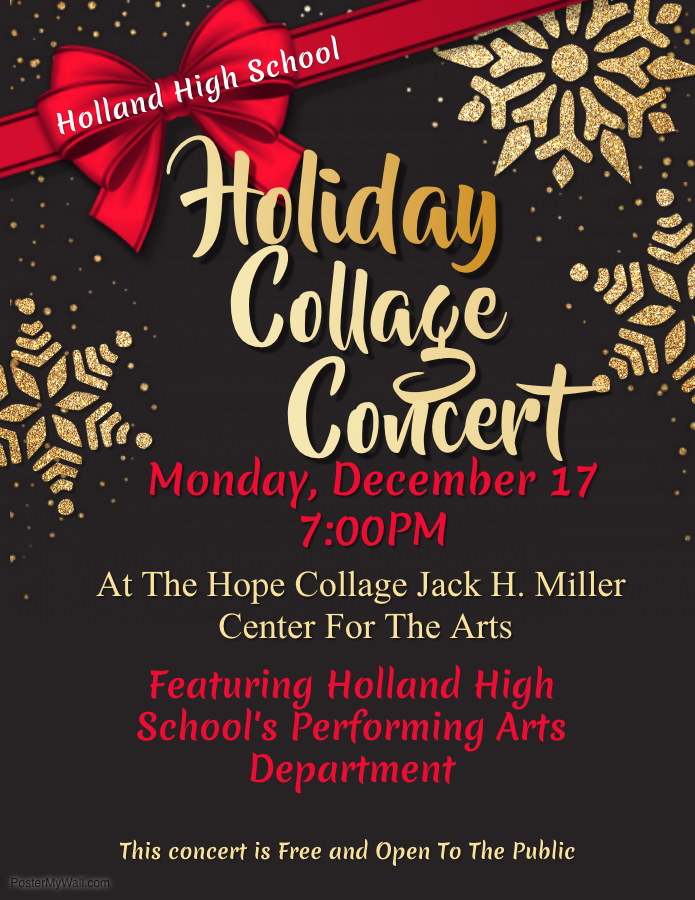 Come and enjoy the sounds of the season on Monday, Dec. 17 at 7:00 pm with the Holland High School Performing Arts Department. This evening features special guest artist violinist Diana Ladio from the Moxie Strings performing with the Holland High School Symphony Orchestra. Holland's very own choirs, bands, and orchestras will perform. The concert is free and open to the public.
Feb. 20 - Holland Orchestras & Special Orchestra Guest Artist
This is an eclectic mix of Irish, rock and folk music by the nationally recognized Special Guest Strings group. This concert features the Holland Public School Orchestras grades 7-12 in a fun evening.
This event will take place in the HHS Performing Arts Center. Tickets are $12 for adults, $5 for students and can be purchased online.