2018 Michigan School Nurse Administrator of the Year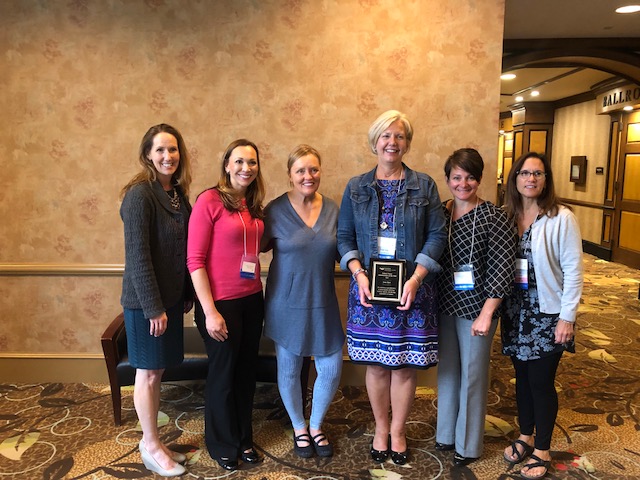 For over fifteen years, Holland Hospital's School Nursing program has been working to improve the health and well-being of students Pre-K – 12 in the greater Holland area, and over 20 years in HPS. From daily medication administration, wellness lessons, conferences with teachers and parents and treating playground bumps and bruises, the school nurses care for the physical, emotional and social needs of our students. We firmly believe that healthy students = healthy learners.
Hospital School Nurses provide preventive and treatment services to students in the Holland Public, Holland Christian, West Ottawa Public, Fennville Public and Hamilton school districts. In the last school year, the school nurses served 11,000 students in more than 20 schools along the Lakeshore.
We congratulate Jane Borr, the School Nurse Manager for Holland Hospital as being recognized as the 2018 Michigan School Nurse Administrator of the Year!
2018 Michigan High School Athletic Coaches Association State Coach of the Year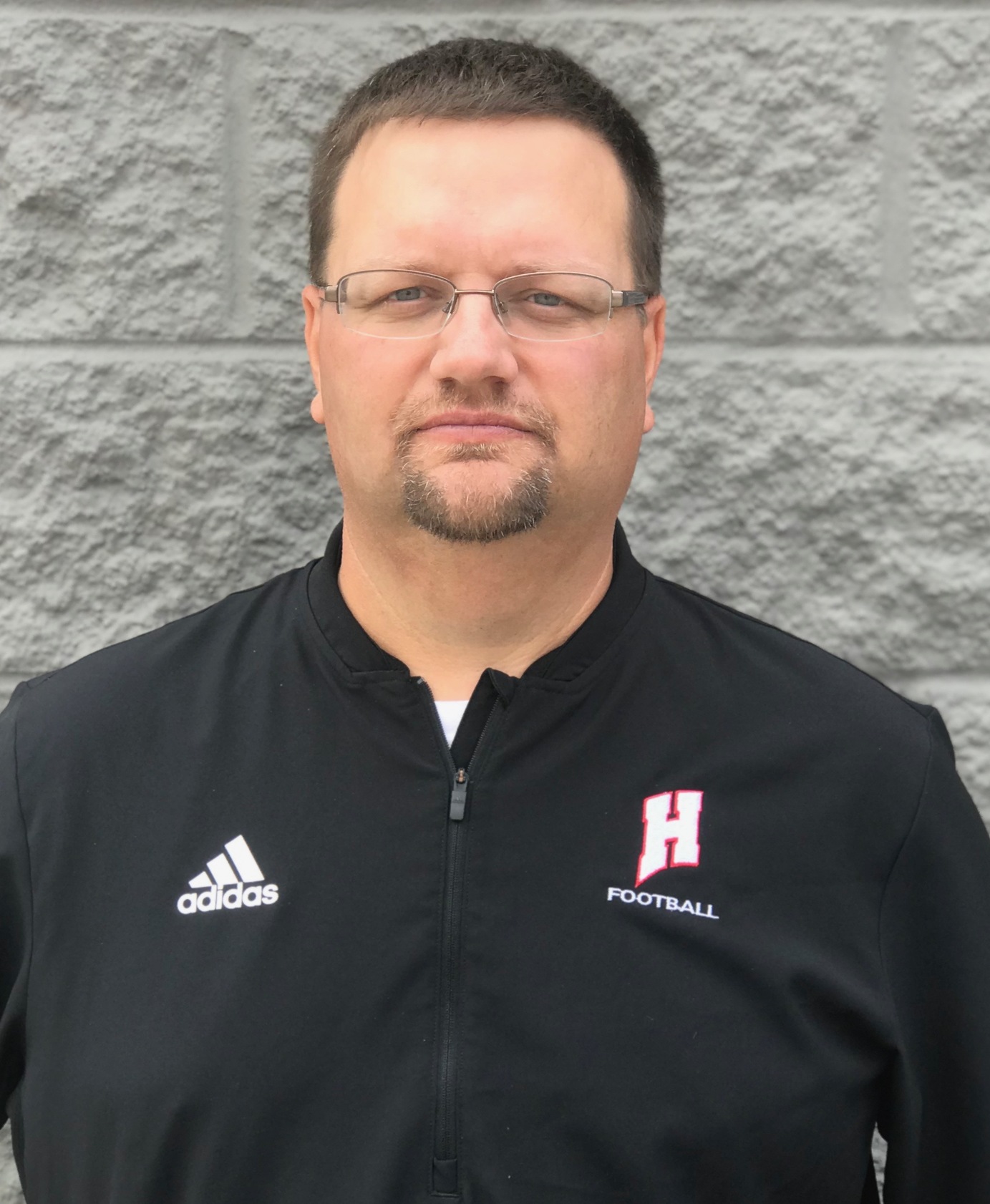 The Michigan High School Athletic Coaches Association, the professional organization of school coaches and athletic directors, (MHSCA) has selected Mr. Andrew Pratley of Holland Public Schools as Michigan High School Athletic Coaches Association State Coach of the Year. This award will be presented to Mr. Pratley on November 11th at the Ramada Lansing Hotel & Conference Center, 7501 West Saginaw Highway, Lansing, MI at the MHSCA Winter Awards Luncheon in which over 28 coaches and athletic directors will participate. The MHSCA selection of Mr. Pratley reflects positively on his school and community. Coach of the Year selections have been based on the performance of their program over the years and/or their contribution to the sport, school, and community.
Kevin Schneider is being recognized for his exemplary volunteerism
Kevin Schneider is being recognized by the National Speech & Debate Association for their exemplary volunteerism to promote speech and debate. Kevin serves on the Michigan District Committee, which manages your school's local community of speech and debate activities. Your coach was elected by their peers in 2017 to serve a two-year term as a committee member.

Being on the NSDA District Committee is often an under-appreciated role. As coaches, they are responsible for training their own students, recruiting judges, filling out paperwork, registering for tournaments, requesting payments, organizing travel, and spending even more time away from home than a typical teacher. However, these efforts are magnified when you consider what District Committee members commit to on top of their own team's obligations.

We thank Kevin for their significant contributions in making speech and debate happen for hundreds of students in your area.
NSDA students thanking coaches for their volunteerism!
Plus, here are some ways your coach helps empower students to communicate and collaborate effectively, think critically, and creatively approach current events, philosophical questions, literature interpretation, and more.
Kevin allows students all over your state to participate in speech and debate.
District leaders help mentor new coaches. Like teaching, coaching is complex and requires meaningful mentorship that lasts more than a year.
They help make speech and debate possible by organizing and running local tournaments.
They elevate rules awareness and accountability as we strive for honorable speech and debate competition.
Leaders support the NSDA by taking surveys, answering questions, supporting initiatives, and providing insights on how to better support programs locally.
As we celebrate National Volunteer Week, we strive to help you understand the commitment that Kevin has made to help your school's students and others in your state access speech and debate. Without Kevin, our community would not be what it is today. Moreover, the future of our activity would not be as bright.

Please join me in thanking Kevin Schneider this week, and every week, for their volunteerism and leadership!
Holland High School Chamber Orchestra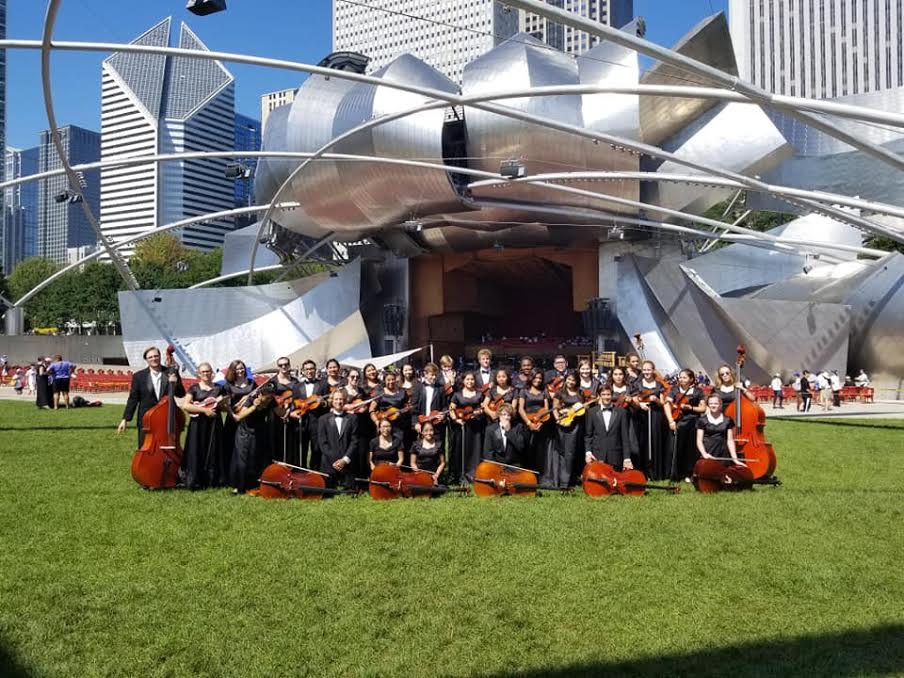 The Holland High School Chamber Orchestra Performed at the Confucious Great Lakes Institute "Friendships Last For Ever" Gala Concert at Millennium Park this last Sunday in Chicago. The concert was attended by thousands as was in cooperation with Valparaiso University.