STEM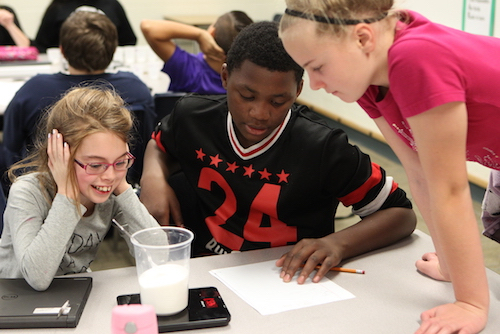 All K-8th grade students at HPS have a STEM class. This starts in Kindergarten, and goes through 8th grade. STEM focuses on Science, Technology, Engineering and Mathematics in a hands-on integrated way. K-5 grade students have STEM once a week, 6th and 7th grade students have STEM every day, and 8th graders take STEM as an elective.
PLTW
3-Year Project Lead the Way Pathway coming to HHS-Fall, 2017
An exciting new engineering pathway will be offered beginning in the fall of 2017 at Holland High School. The application process is open now through March 1, 2017. To learn more about this program, please watch the video below. If you are interested, you may download the application, complete it, and turn in to any one of our K-7 school offices. This office is located on the corner of 24th and Van Raalte Ave. Look for parking lot #3. This meeting will include the same information presented here.
Thank you for your interest in project lead the way.